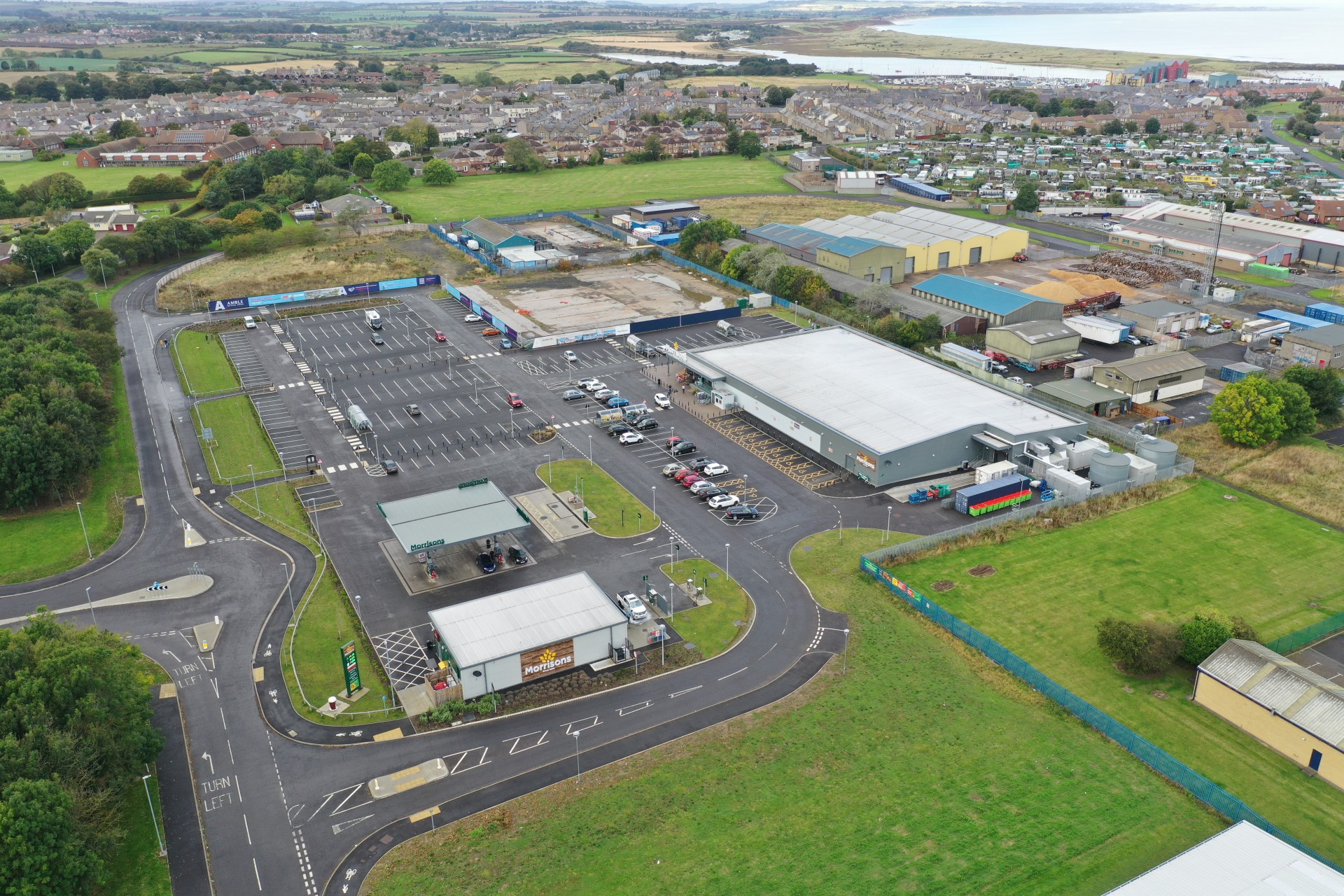 Latest projects
A place shaping, one-stop-shop focused almost exclusively on regeneration
Amble Retail Park
Advance Northumberland has delivered an exciting new retail park for Amble. The retail park is located on the former Northumberland Foods factory at Coquet Enterprise Park, transforming the southern gateway into Amble, providing a destination of choice for the local community and the many visitors to the town.
This transformational scheme comprises an exciting new retail led development, anchored by a 25,000 sq. ft. Morrisons food store, which will be complemented by a number of other national and local retailers, a petrol filling station and a Drive Thru facility. This significant private investment will transform the southern gateway into Amble and provide a destination of choice. It has brought new local jobs to the area, additional car parking and infrastructure, ensuring Amble has the shopping experience it deserves.
Amble Retail Park, also includes a petrol station and kiosk, four other retail units of varying sizes, a drive-thru coffee shop and 352 parking spaces. The site has been vacant since the former food factory closure in 2011. The development also includes improved vehicle access into the area, which includes improved connectivity to the surrounding housing for both pedestrian and cyclists and car parking.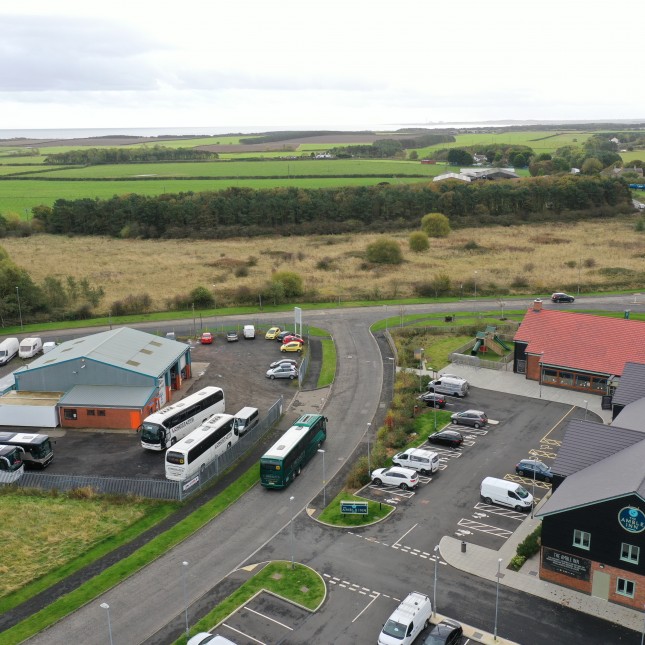 Amble Inn
At the edge of the retail park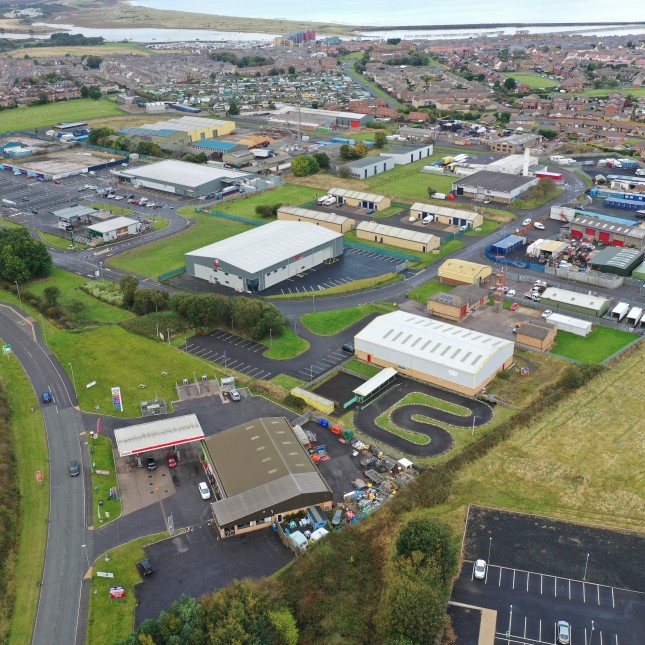 Amble Retail Park in Development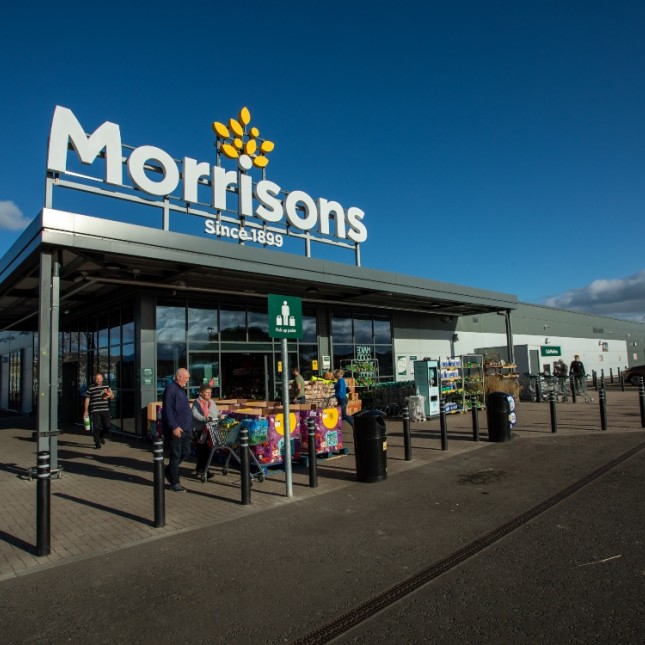 Morrisons
Morrisons Supermarket at Amble Retail Park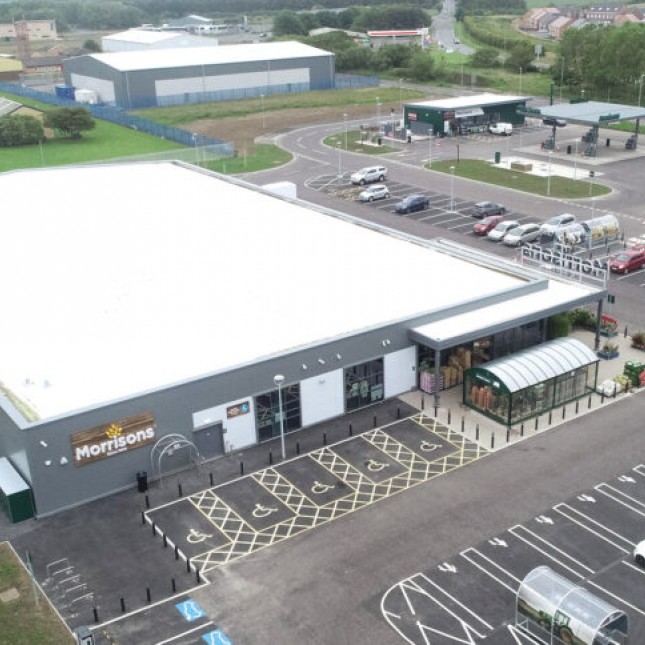 Morrisons Carpark
Birds eye view of Morrisons and carpark
We will Advance Northumberland's economic prosperity, regenerate communities, improve livability and create a more connected and aspirational County
Get in touch to see how we can support you and your business.
Contact us