Latest projects
A place shaping, one-stop-shop focused almost exclusively on regeneration
Morpeth Leisure Centre
The development of a new state-of-the art Leisure Centre and community hub in Morpeth is being project managed by Advance Northumberland.
The new £21million development is being funded by Northumberland County Council and will be built on The Terrace site on Gas House Lane in Morpeth. The centre will include a six-lane swimming pool with spectator gallery, a learner pool, spa facilities, a four-court sports hall, a new 100 station fitness suite, a dedicated cycling studio, large fitness studios, a cafe area and soft play. The plans also incorporate a new community services hub which will see the town's library move back to its former home on Gas House Lane, a customer service centre and a new adult learning facility with classrooms for STEM learning and catering.

The new sports complex will be run by Active Northumberland, the charitable trust that manages leisure services across the county. It will additionally contain a number of eco-friendly measures to drive down running costs and the environmental impact, with nearly 70% reduced carbon emissions per year, compared to the previous facility.

The new centre is part of an ambitious £65 million countywide investment programme by Northumberland County Council to upgrade and transform sport and leisure facilities and to enhance the customer experience. This includes the building of new leisure centres in Berwick and Ponteland and major investment to refurbish and revitalise centres in Blyth and Hexham.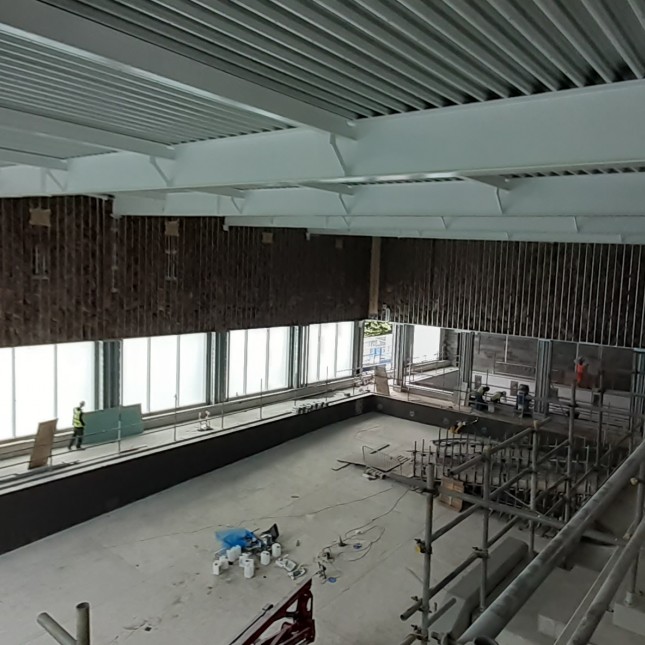 Swimming pool
Morpeth Leisure Centre swimming pool is in development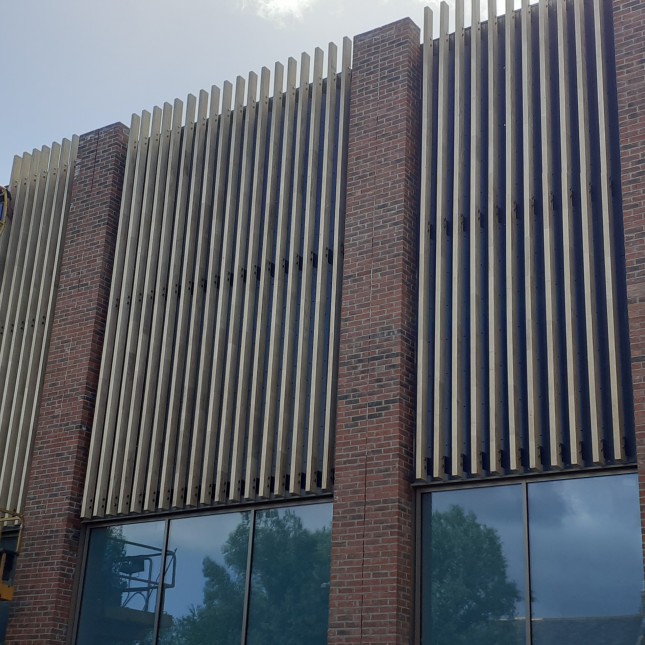 External shot
External of Morpeth Leisure Centre paneling being put in place
Press shot
Morpeth Leisure Centre having it's pool tested in development
Feature Staircase
The internal staircase is underway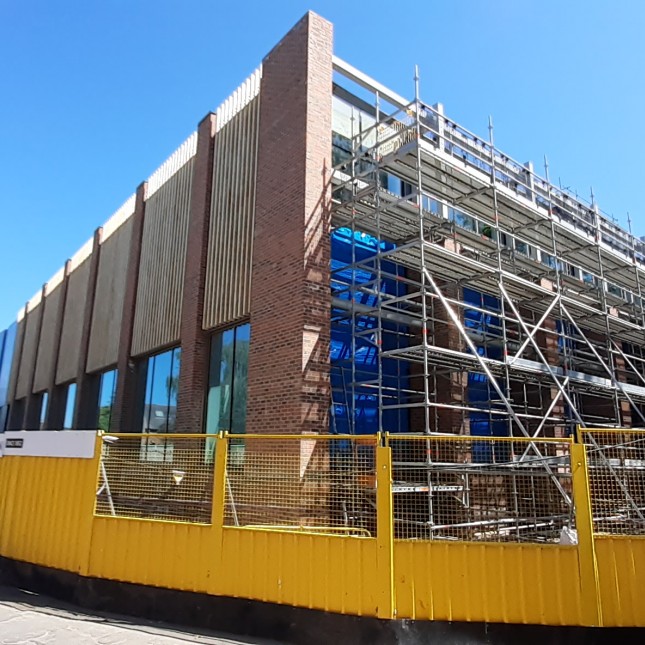 External scaffolding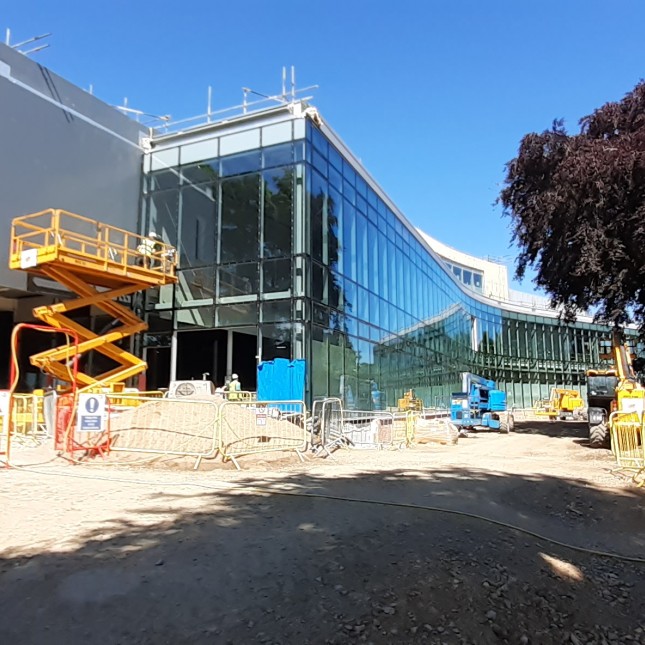 External glass wall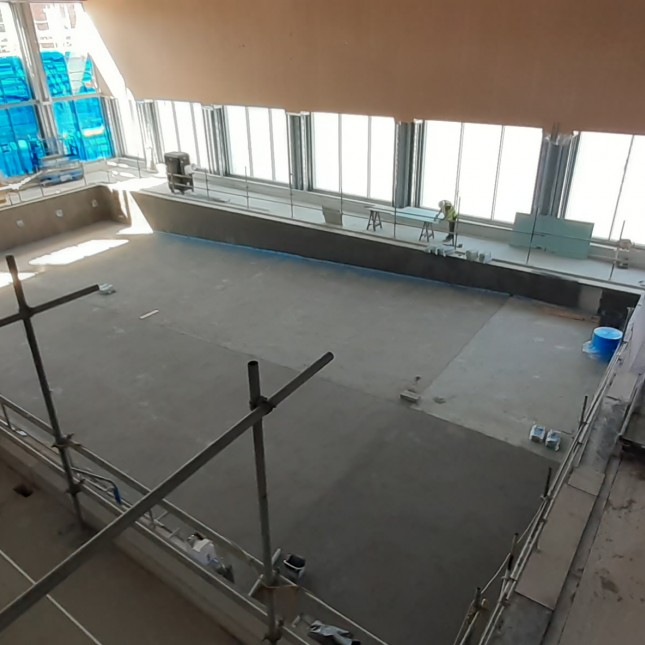 Swimming pool
Indoor pool progression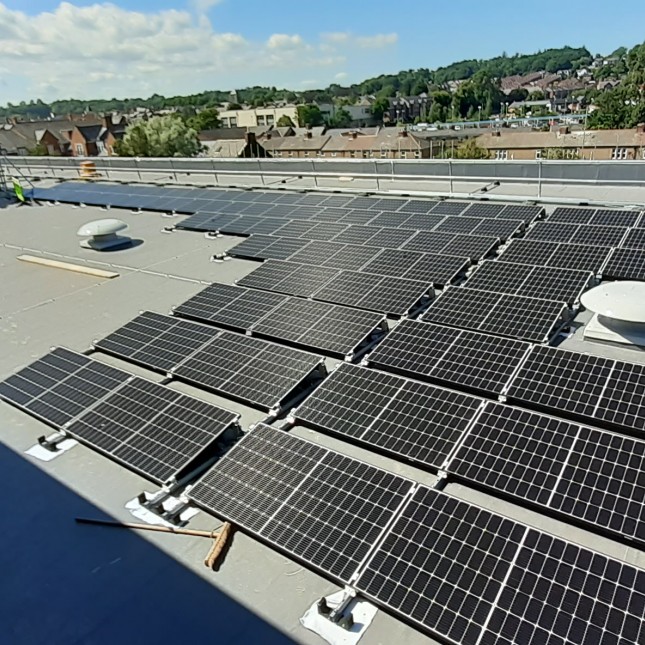 Solar Panels
The eco friendly Leisure Centre will reduce carbon emissions 70% per year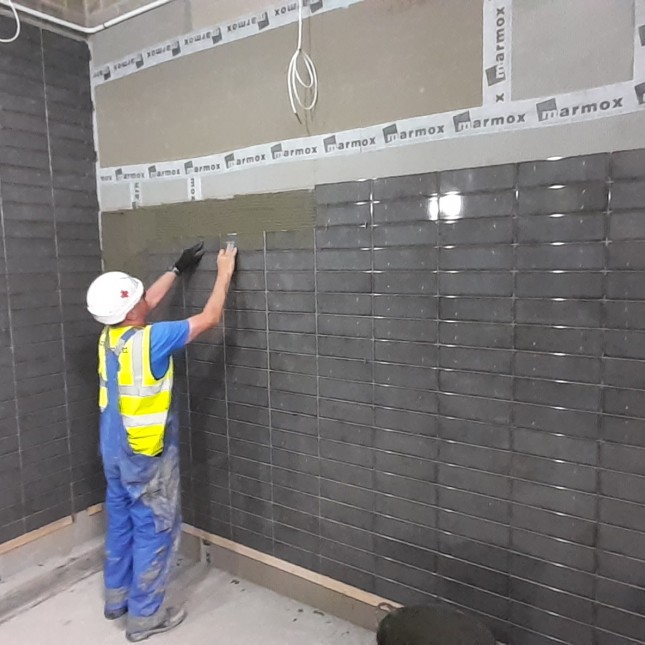 Spa tiling works
Putting the tiling in place for the spa
We will Advance Northumberland's economic prosperity, regenerate communities, improve livability and create a more connected and aspirational County
Get in touch to see how we can support you and your business.
Contact us