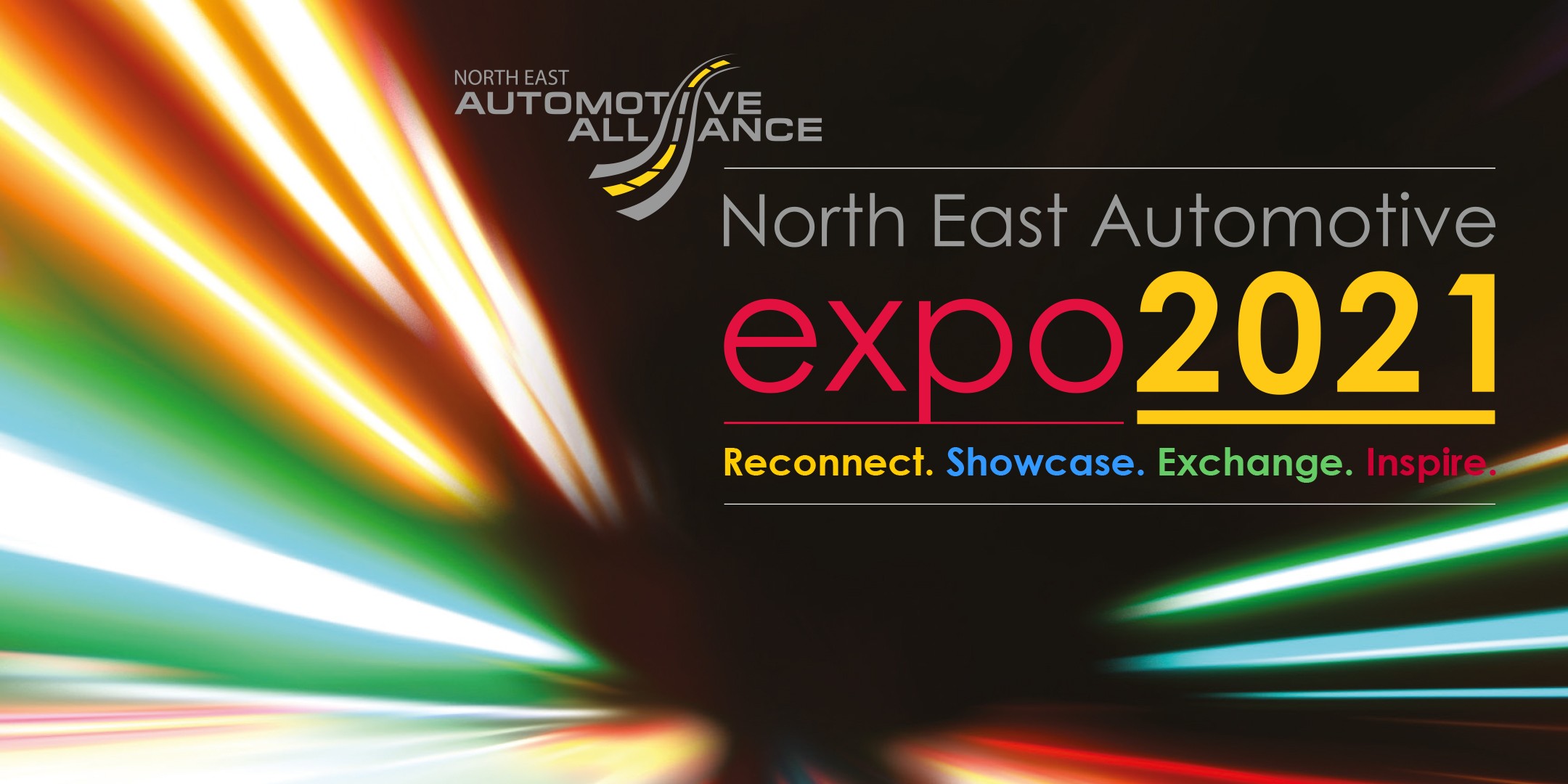 North East Automotive Expo 2021
The region's flagship automotive exhibition and networking event.
Returning to its home at the Beacon of Light, Sunderland, the North East Automotive Expo 2021 promises to provide an excellent platform to reconnect the region's automotive sector.
Together with the keynote speaker, Britishvolt, and our strong sponsor and supporter line-up, you can expect the latest industry insights, meet the buyer opportunities, interactive features and key activities designed to meet your business needs.
The flagship exhibition will connect suppliers and technology providers face-to-face with the exemplar automotive community, to facilitate business and knowledge exchange right there on the show floor. It's the perfect mechanism to support your recovery and expansion!
Discover what you could achieve by showcasing your solutions to the region's automotive industry.
Over 120 Exhibitors over 80% Sold Out

Meet the Buyer - including Nissan, Komatsu, Gestamp, Cummins, Nifco, Unipres, Elring Klinger, plus more...

Britishvolt Keynote Speaker

NEAA Showcase Zone - including the new Nissan Qashqai

Forums and Workshops

Supply Chain North East Zone

Trade and Investment Zone
Meet the Buyer
Meet the Buyer 2021 is sponsored by ThinkPrime and will be supported by several buyers including Nissan, Komatsu UK, Gestamp, Cummins, Nifco UK, Unipres (UK), Elring Klinger GB, plus more.
We are offering pre-bookable 20-minute one-to-one buyer meetings. Please complete this short expression of interest survey if you would like to be considered for Meet the Buyer by 18th August: https://www.surveymonkey.co.uk/r/expomtb2021
Main Stage Agenda
09.30am-09.45am: NEAA Welcome - Paul Butler, CEO, NEAA
09.45am-10.00am: Main Sponsor Welcome - Patrick Melia, Chief Executive, Sunderland City Council
10.00am-10.30am: Keynote Speaker: Britishvolt
11.00am-12.00pm: Electrification

11.00am-11.20am: North East Electrification Capability and UK Eco System – Ryan Maughan, Chairman, EV North
11.20am-11.30am: Driving the Electric Revolution Industrialisation Centres (DER-IC) - North East – Rachel Chambers, Chief Operating Office, DER-IC - North East
11.30am-12.00pm: EV North Open Forum Panel

1.00pm-2.00pm: Industrial Digitisation

1.00pm-1.15pm: NEAA Industrial Digitalisation - Paul Butler, CEO, NEAA
1.15pm-1.30pm: Manufacturing Made Smarter
1.30pm-1.45pm: Made Smarter Adoption North East Programme – Karl McCracken, NELEP
1.45pm-2.00pm: Collaborative research project to evaluate new and emerging 'smart' technologies

2.30pm-2.50pm: 5G Connected Automated Logistics (CAL)

5G-Enabled CAL Project Update - Paul Butler, CEO, NEAA
Member exhibition stand

£750.00 (+VAT)*
Non-member exhibition stand £1,500.00 (+VAT)*
Member delegate

free
Non-member delegate (core manufacturer) free
Non-member delegate (service provider)

£50.00 (+VAT)*
Sponsorship opportunities

Sold Out!
The event
Name: North East Automotive Expo 2021
Date from: 09:30AM 30 Sep 2021
Date to: 15:00PM 30 Sep 2021
Event Location: The Beacon of Light, Sunderland