News and events
A bold remit to improve prosperity, quality of life and increase business activity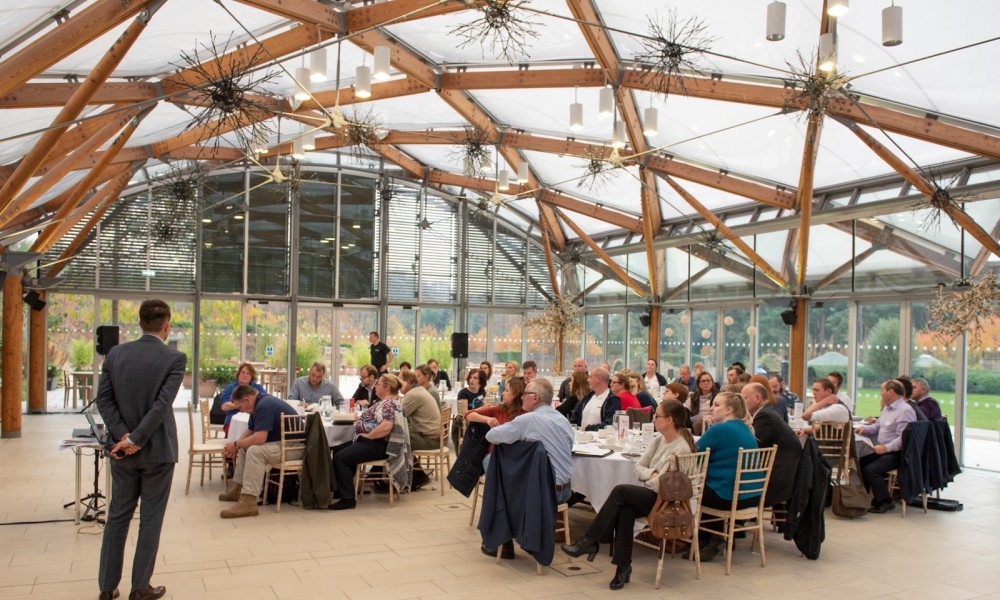 Face to face events return for small businesses with Free Digital Event at Alnwick Garden
Businesses across the North East can now register to be part of a fully funded weeklong diary of events dedicated to helping them grow their business and following online. The week will focus on helping businesses understand how to create engaging content, utilising social media and implementing and adopting and tracking successful digital marketing strategies. The weeklong programme will culminate in a grand event held at Alnwick Gardens on 17th September with a panel of guest speakers and the ability to network and meet other like-minded businesses.
From Monday 13th September, businesses can sign up to the programme of events held by local support programme Business Northumberland. Across the week Business Northumberland will hold daily workshops, online with a finale in the form of a one off large scale event being held at The Alnwick Garden on Friday 17th September. The week, branded Digital Disruption, promises to give businesses the tools to get noticed online, increase traffic, conversions and ultimately revenue for the businesses. Focussing on social media and how the events of the past year have really proved the importance of your business being visible online.
Business Northumberland provides support to small and medium enterprises across the North East who are looking to sustain and grow their business online. The fully funded support programme is funded by the European Regional Development Fund and Advance Northumberland, so there is no cost to eligible businesses when accessing the support.
The online workshops held Monday – Thursday are led by The Allies Group and are designed to help businesses understand which social media platform is right for them, creating engaging content, including blogs and vlogs and implementing a successful digital communications strategy.
The Big Digital Disruption held at Alnwick Garden will see guest speakers and topics to round the week off in the stunning venue which also gives attendees the opportunity to see the gardens and get content for their social media, as well as a forum to allow for face to face networking and support. This event is the first face to face event for the support programme in 18 months.
At this large-scale event, the Business Northumberland team alongside industry experts will be coming together to help businesses across the North East make the most of digital technologies to benefit and grow their operations through proactive marketing campaigns and give businesses the skills to continue to create, monitor and reap the rewards of successful digital marketing strategies.
Delegates can expect to hear from local entrepreneurs who have utilised social media to propel their business to success and how they value the importance of strong content to ensure they retain and engage customers beyond their products and services.
Guest speakers include Ian McAllister, the Head of Marketing and Communications at Alnwick Garden to talk about how they have "disrupted" their social media campaigns through the use of video marketing and TikTok as well as guest speakers including, Catherine Johns, CEO of Kielder Observatory and Ruth McGivern, Social Media and Marketing Assistant with Jordan McCabe CEO of Aztec Diamond Equestrian joining the guest panel.
Business will enjoy a hands-on, fully funded interactive day concluded with a discussion panel to allow the delegates a unique opportunity to exchange and engage with field experts, offering advice and experience to delegates.
John Hildreth, Head of Economic Growth at Advance Northumberland says "We are excited to be hosting this unique event which will be the programmes first face-to-face event in 18 months. After moving delivery of the programme online so quickly due to the pandemic, I know the team and businesses alike will be keen to engage, learn and network in a face-to-face environment again".
With access to the stunning Alnwick Garden after the event, what better way is there to get your creative digital juices flowing?
Once businesses are registered to the programme they will be able to continue their growth journey with tailored workshops as well as having access to the multiple streams of support that Business Northumberland offer.
#DigitalDisruption is a completely free event for businesses registered to the Businesses Northumberland programme, for more information and to register please got to:
www.businessnorthumberland.co.uk or contact the Business Northumberland team at business@advancenorthumberland.co.uk