News and events
A bold remit to improve prosperity, quality of life and increase business activity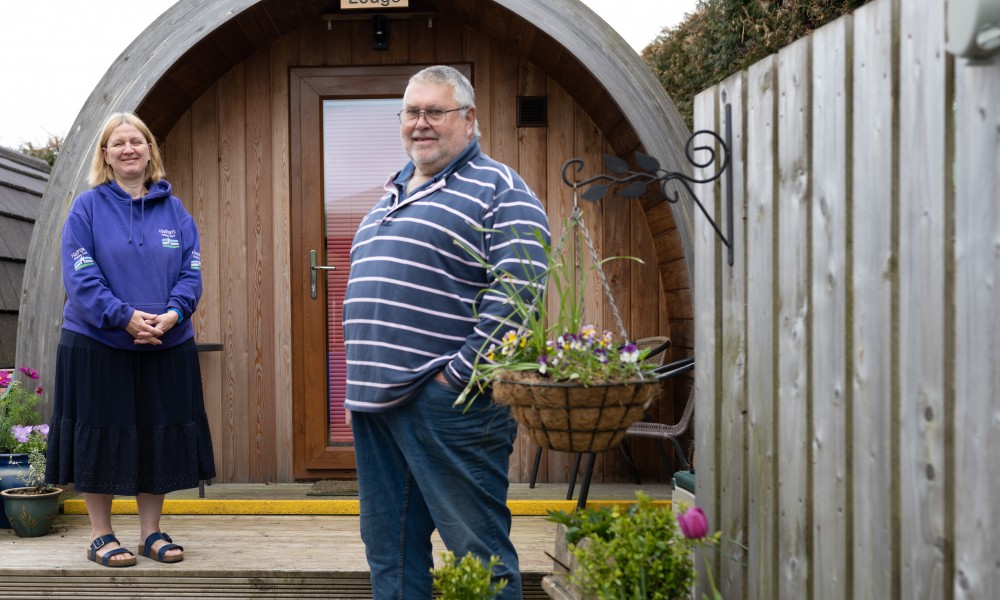 Hospitality business reach audience of 80,000 through Facebook Ad
Closed for the majority of 2020, Hadrian's Holidays is gearing up to re-open to visitors this year and has thanked Northumberland digital support programmes for helping them keep Hadrian's Holidays at the forefront of visitor's minds with a heavy online presence.
Hadrian's Holidays continues to evolve from its establishment in 2007, with an upgrade to more luxurious self-catering cabins in 2017 and a digital upgrade in 2020. Business owners, Catherine and Nigel Jarvis used 2020 to grow their business online by working on their social media skills to stay engaged with visitors through the lockdown.
Having heard about the support through Visit Northumberland, Catherine and Nigel registered to the Northumberland Covid Business Response Programme (NCBRP) right away to see how a fully funded £500 digital marketing campaign could benefit their business.
NCBRP is a new service for businesses that have been adversely affected by Covid. The Project is funded by the North of Tyne Combined Authority and delivered by Advance Northumberland on behalf of Northumberland County Council and the Northumberland Business Hub.
After liaising with a Business Growth Advisor from Advance Northumberland and specialists from Digital Allies, it was decided that Facebook would be the best route Hadrian's Holidays for their first paid Ad campaign. The campaign was set out to help Hadrian's Holidays identify their demographic to enable them to best market their business in the future as well as building brand awareness.
The campaign ran from September 2020 to October 2020, managed by Digital Allies and funded through NCBRP it has more than doubled the return on investment, Hadrian's Holidays received a value of £1,200 in bookings from the £500 campaign through NCBRP, not only that but the advert reached nearly 80,000 potential visitors.
With staycations really set to skyrocket this summer it puts Hadrian's Holidays on the map for those looking to holiday in stunning Northumberland as soon as it is safe to do so.
Alongside the successful campaign, owners Nigel and Catherine have been attending online courses with Business Northumberland, growing their digital skills to not only maintain a presence online during closures but develop their skills to run more campaigns in the future themselves.
"The training has been very thorough and to a high standard, due to the knowledge and communication skill of the trainers. This has helped move me into the 21st Century".
Business Northumberland provides support to small and medium enterprises across the North East who are looking to sustain and grow their business online. The fully funded support programme is funded by the European Regional Development Fund and Advance Northumberland, so there is no cost to eligible businesses when accessing the support.
"I feel more confident with using Social Media strategically to increase and improve our operation."
Hadrian's Holidays is located in the "Heart of Hadrian's Wall Country", just a couple of hundred meters from the Hadrian's Wall Trail, it is a great spot for walkers, families, cyclists or if you are looking to get away.
"I am most grateful to the Business Northumberland programme, the training has definitely helped to improve my digital skills and this will benefit our future business".
To find out more about NCBRP and getting your business online with a fully funded e-commerce website please go to: https://northumberlandbusinessresponse.co.uk/
For more information about Business Northumberland, please email business@advancenorthumberland.co.uk or visit www.businessnorthumberland.co.uk