News and events
A bold remit to improve prosperity, quality of life and increase business activity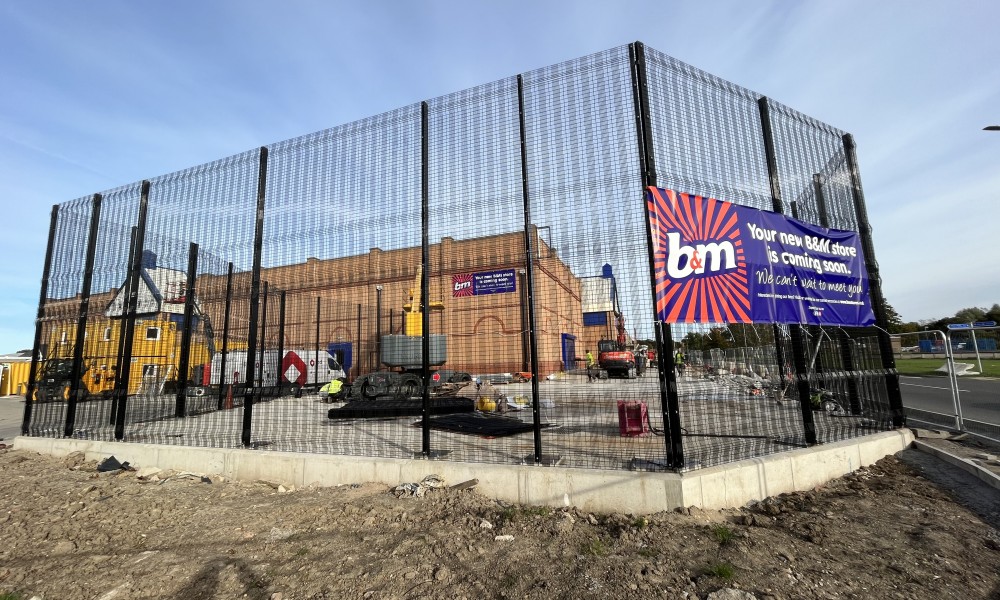 New Larger B&M store opens at Manor Walks Shopping & Leisure
B&M is opening one of its brand-new Northumberland stores to create a "bigger and better" shopping experience for customers.
The discount retailer is moving out of its current unit at Manor Walks Shopping and Leisure, in Cramlington, and relocating at a new site nearby.
The store will open this weekend having relocated into the former 25,500sqft Gala Bingo Hall on Westmorland Retail Park. Manor Walks Shopping and Leisure said the store will bring a welcome boost to the local economy. The unit has been vacant since the bingo hall closed permanently in 2020.
The team at Advance Northumberland, as landlords, have worked closely with the retailer to secure this positive opening and heavily assisted throughout process in terms of liaising with local authority planners, and highways teams.
Customers can expect a diverse range of branded groceries, health and beauty products, homeware, electricals, DIY essentials, toys, gifts and much more. The store will also boast a 3,813spft. outdoor garden centre selling hundreds of plant varieties and gardening essentials to choose from, a first for Manor Walks Shopping and Leisure.
B&M have relocated from their existing store at Westmorland Retail Park, which is part of Manor Walks, to the larger unit, and the current B&M team at the previous location will also be transferred to the new store when it opens.
The store manager at B&M Cramlingon, said: "We wanted a bigger and better store for our customers, giving them even more big, branded products."
"We hope customers are going to be delighted with their new store, we're really excited to get the doors open very soon."
Jeff Reid, Chair of Advance Northumberland said: "It's great to see businesses expanding and creating new jobs in the local area.
"The investment demonstrates business confidence in Manor Walks, which has had its challenges over recent years, and it's positive that we're giving the old bingo hall a new lease of life."
Lee Farrier, Head of Commercial and Workspace at Advance Northumberland, said: " B&M is one of our most popular retailers, and this additional new letting demonstrates how popular Manor Walks and the adjoining Westmorland Retail Park are and it's positive that businesses want to trade here.
"This new store is a major boost for our loyal customers and will enhance the current provision retail experience on site".
"Manor Walks has long been a valued destination for our local customers and Advance Northumberland as the landlord is excited to reaffirm its presence as a thriving retail hub for the area."