News and events
A bold remit to improve prosperity, quality of life and increase business activity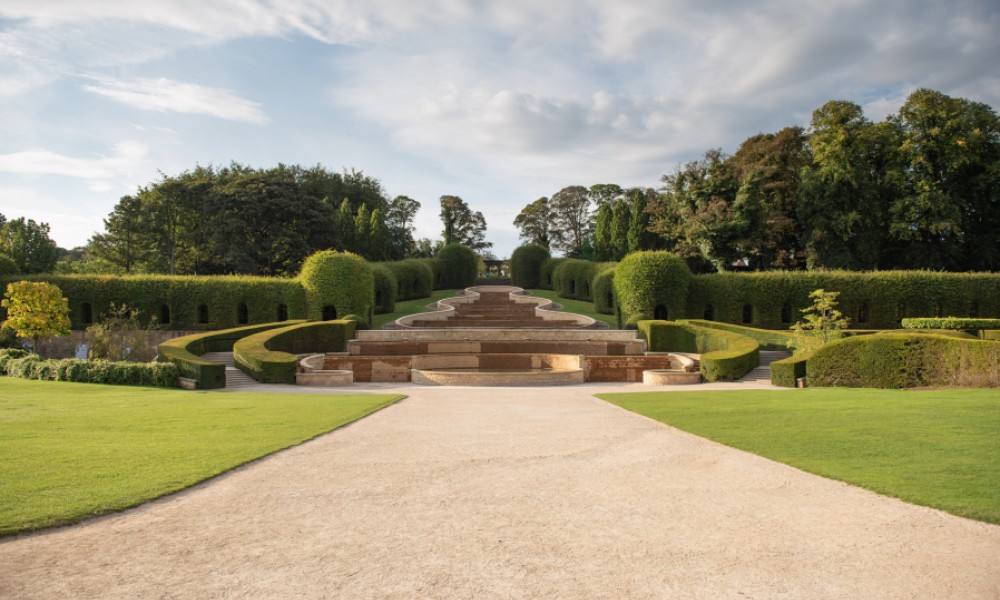 New Support Programme for Rural businesses to be Launched at Popular Venue
Northumberland based micro and small businesses of all stages of growth are invited to the much-anticipated launch of the brand-new business support programme, The Northumberland Small Business Service.
Alnwick Garden will play host to the official launch event on Thursday 12th October 2023 during which businesses can hear first hand exactly how the new programme can support their business.
The new programme offers a range of support including business diagnostic and brokerage services, start up support for those looking to pursue a business idea as well as an extensive package of 1:2:1 support and workshops to help your business to grow and be more resilient.
The NSBS programme also boasts a new service specifically for Farm enterprises in Northumberland to assist in the growth and resilience of farming businesses as well as exploring opportunities for diversification.
The Programme is underpinned by a £2m rural capital Grant Investment Fund which will support eligible businesses in rural areas with clear growth plans to access direct capital investment to expand productive capacity or diversify into new markets or products.
Collectively, the Programme activities, will help to safeguard and grow Northumberland's business base, create, and safeguard new jobs and rebalance the rural economy by supporting businesses in responding to challenges and opportunities within their markets and operating environment.
The Northumberland Small Business Service (NSBS) is delivered by Advance Northumberland on behalf of Northumberland County Council and runs from Summer 2023 until 31st March 2026. The project is part funded by the North of Tyne Combined Authority Investment Fund and by the UK Government through the UK Shared Prosperity Fund and the Rural England Prosperity Fund with the North of Tyne Combined Authority as the lead authority.
The full day event will delve into details about the catalogue of offerings for micro-small businesses, including technical advice and support, themed workshops, support for start-ups for entrepreneurs aged 16+, as well as a bespoke offering for rural farmers who previously have been under-represented in terms of business support available to them.
Industry experts will deliver workshops in the afternoon to delegates on how they can prepare for growth and access finance through the programme and other sources.
Networking opportunities throughout the day will allow for businesses to build new connections within the new NSBS community as well as get to know the delivery team as they launch the brand. The day promises to leave businesses with a clear plan of how and what free support businesses are able to access from the service.
Cllr Glen Sanderson, Leader of Northumberland County Council said: 'The launch of the new NSBS programme will help small businesses and entrepreneurs to realise their growth and resilience plans, increase investment and create new jobs, particularly in Northumberland's rural economy, I'm thrilled that businesses and residents will be able to find out first hand about the services on offer through the programme and how they will be able to access the support at this launch event".
Lucy Evermore, NSBS Programme Manager said: "The team are excited to launch the service after months of behind-the-scenes work. It is an exciting project, and the team will work hard over the next 3 years to create and safeguard jobs as well as supporting businesses to respond to opportunities and challenges within the rural community.
I have worked with many micro-small sized businesses over the years, and I am excited to be able to bring even more support to businesses in the rural community.
I would advise any business in Northumberland who are looking to learn more about the service to come along to the event."
The North of Tyne Combined Authority is a partnership of three local authorities:
Newcastle City Council, North Tyneside Council, and Northumberland County
Council and the North of Tyne Elected Mayor.
The UK Shared Prosperity Fund is a central pillar of the UK government's Levelling
Up agenda and provides £2.6 billion of funding for local investment by March 2025.
The Fund aims to improve pride in place and increase life chances across the UK
investing in communities and place, supporting local business, and people and
skills. For more information, visit https://www.gov.uk/government/publications/ukshared-prosperity-fund-prospectus
The event is completely free for businesses to attend, and it is encouraged to sign up soon to avoid disappointment.
Business can sign up to the event here:
https://www.businessnorthumberland.co.uk/index.php/events/847-northumberland-small-business-launch-event
If you have any questions about the event or the new Northumberland Small Business Service, please contact the team at business@advancenorthumberland.co.uk