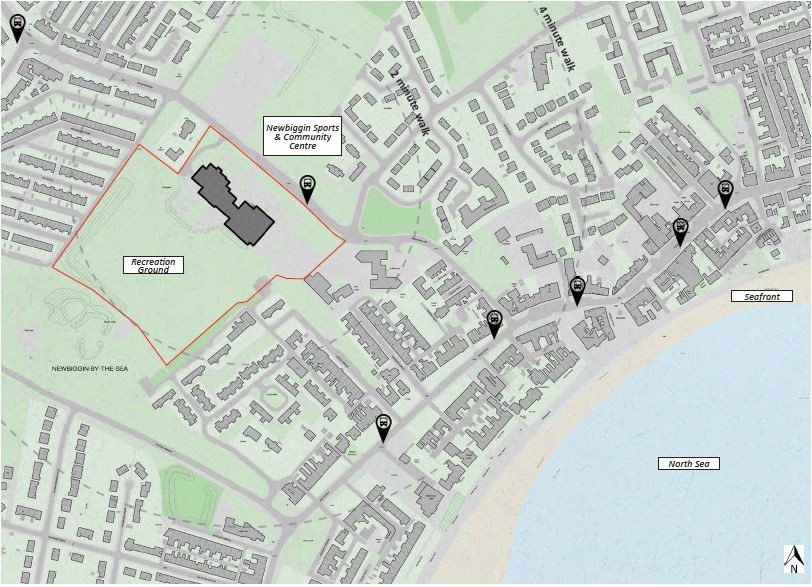 Newbiggin Sports & Community Centre Refurbishment
Plans to upgrade, refurbish and remodel Newbiggin Sports and Community Centre can be viewed on the boards below.
View the Newbiggin consultation boards
Residents can give their comments on the proposals by emailing cclorless@hlpuk.com or handing in their written comments at Newbiggin Sports Centre reception
Northumberland County Council has agreed to fund the £1.5 million upgrade which will provide modern, flexible leisure, library and community spaces. Plans include:
A new entrance
the relocation of the library within the centre
the creation of a community café and hub area
improved changing facilities including those for outdoor sports.
the creation of a dedicated studio space
the relining of the sports hall floor
changing and toilet facilities for adults with additional needs or older children who need privacy and space
the refurbishment of the squash courts and viewing gallery
redecoration throughout the centre
some essential repairs to the fabric of the building.
The centre has two external full sized football pitches that are used by a number of local teams; Northumberland County Council has been working with the Football Foundation to provide new and enhanced grass pitches to the rear of the centre.
Detailed plans for the centre will be submitted to Northumberland County Council's planning service in December and if approved, it is hoped that work will start in Spring 2021 and be complete towards the end of 2021.