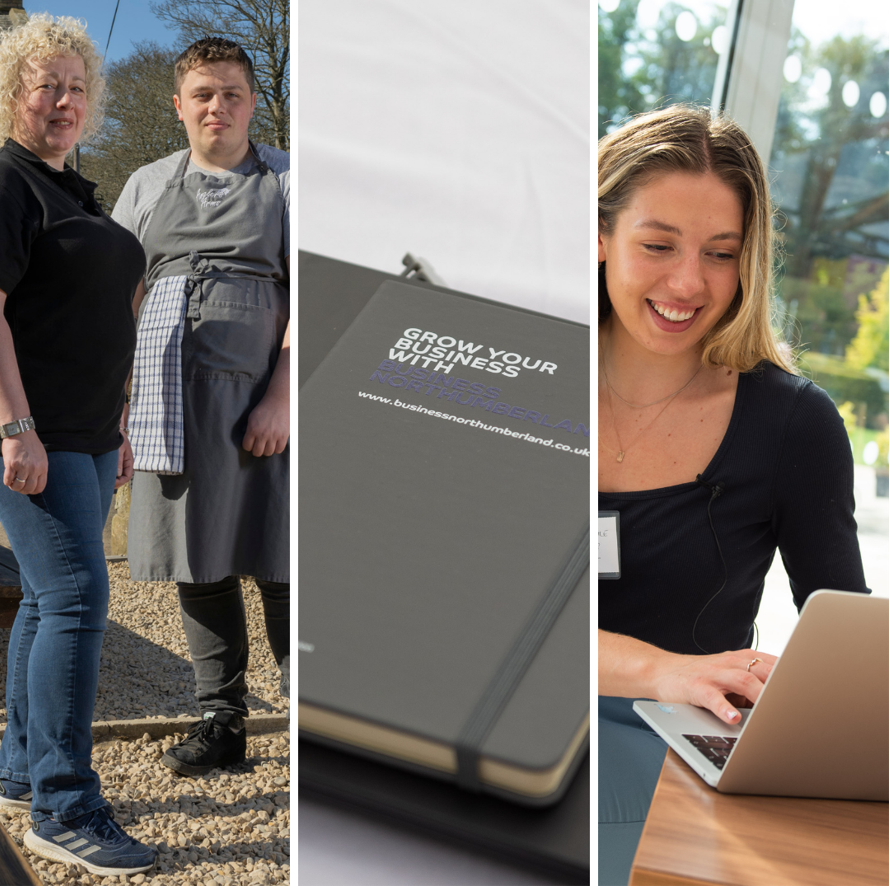 North East businesses invited to free event to help them build their strategy
A Northumberland based business support programme and a Gateshead firm are joining forces to bring businesses across the North East a unique event to encourage growth.
Business Northumberland and Transmit Consulting are inviting business owners who are seeking growth within their business to Broaden Your Business. The event is being held at the newly refurbished Great North Hotel, next to the Three Mile pub in Gosforth. The teams will join delegates on the 17th March 12:00-16:30 to guide businesses through the programme, enabling them to boost their business through staff increase and/or turnover.

The event will focus on the Growth element of the Business Northumberland programme. The Growth Programme offers businesses up to 12 hours of fully funded 1-2-1 coaching and or consultancy with an experienced coach. Businesses are matched with a suitable coach from Transmit Consulting's range of experts. The varied topics of the programme mean that businesses can gain the skills beyond Business Northumberland's digitally focused workshops. Topics include Organisational Structure/Change, Strategic Planning, Employment and Training and many more to ensure SMEs can acquire the skills to successfully grow their business.

Business Northumberland provides support to small and medium enterprises across the North East who are looking to sustain and grow their business online. The fully funded support programme is funded by the European Regional Development Fund and Advance Northumberland, so there is no cost to eligible businesses when accessing the support.

The specialist coach works with the business owner from the outside in, creating a tailored approach. The empowering programme allows the 12 hours to be split, to ensure it can marry into the busy schedule of business owners. In turn, allowing the growth strategy to be implemented smoothly without interruption to the day-to-day running of the business.

Business Northumberland is known for holding successful events across the region and Broaden Your Business is no different. The event is a great opportunity to network with other businesses, meet the coaches, hear from businesses on the programme as well as experience an interactive coaching seminar delivered by one of the coaches. Guests will also enjoy a free working lunch in the brand-new Newcastle venue.

Guest speakers for the event include businesses who have been on the programme, Toomey Legal and Talk Works who have employed nearly 10 full time staff members since joining the programme.

Guest speaker and Transmit coach, Teresa Peters, Founder of Accelerator Coaching Ltd, will also be delivering a one-off seminar. During the seminar Teresa will coach the business owners to recognise the gaps within their business from a "helicopter" perspective. This will enable delegates to identify areas to develop that will make the greatest impact on their business and take away an action.

Once the need has been identified, attendees will have the opportunity to sign up to the programme to receive 12 hours of support to bridge the skills gap, enabling them to "Broaden their Business".

Teresa says, "We coach teams in organisations, across Europe, who invest thousands to have a coaching programme and yet this is fully funded and on our doorsteps. It's a phenomenal opportunity and I love being able to offer this to my clients. Especially emerging leaders and businesses who are undergoing change. The programme offers a panel of experts with some offering coaching and others mentoring or consultancy. There's never been a better time to take stock of the way we live and work now, and at Accelerator Coaching, our solution-focused, evidence-based coaching is designed to transform the lives of career executives, workplace teams, and individuals requiring a little life MOT.

Coaching is proven to maximise performance and it's at the fingertips for North East Businesses. It's amazing."

Lucy Evermore, Programme Manager for Business Northumberland says, "The Growth Programme is such a fantastic offer within the Business Northumberland Programme and it is about time that we really shed a light on the success of it and showcased the potential growth to businesses across the North East."

So, if you are a business owner and looking to increase turnover or take on more staff members, why not register to Broaden Your Business today! Places are limited so interested businesses are encouraged to sign up quickly to secure a place.